Alabama White Sauce, what we call Ivory, is a mayonnaise (preferably Duke's) and vinegar based barbeque sauce with salt, pepper, and garlic. Similar to a coleslaw dressing, this sauce sometimes has a little cayenne or horseradish for an extra kick of flavor.
Meat
Developed mostly for chicken, this sauce is also great on pork shoulder or butt.
Cooking Tips
Traditional Alabama style barbeque chicken starts with whole chickens butterflied to lay flat on the grill with a simple salt and pepper rub. This dish is cooked at a slightly higher temperature, around 275 degrees, so the skin get's crispy. When the meat is fully smoked, they dunk it in the white sauce and serve it up with a smile. For chicken barbeque in Alabama, the grill heat comes from coals shoveled under the rack. For other cuts, like pork shoulder and butt, they tend toward the Memphis cooking style.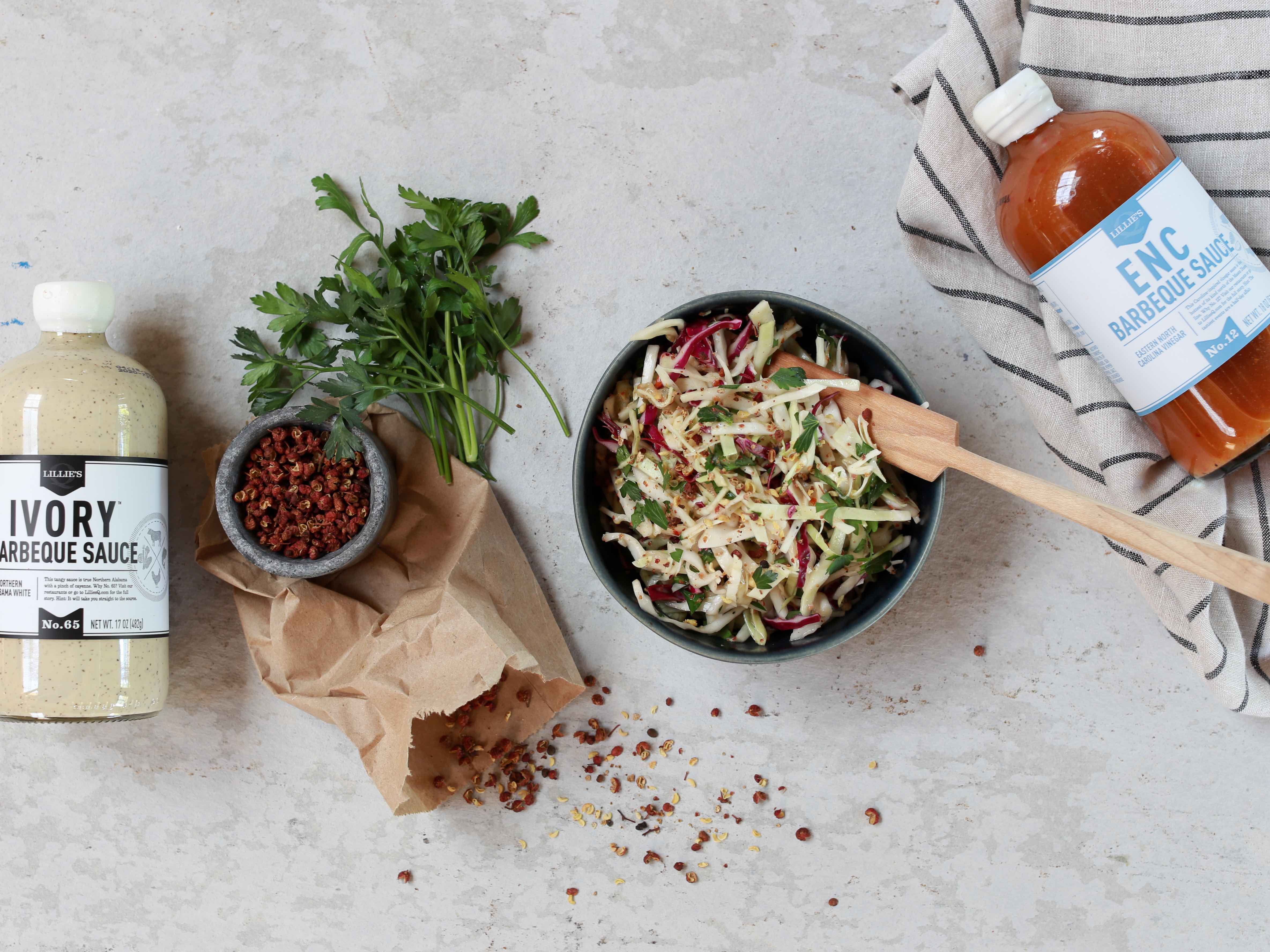 Sauce
This tangy mayonnaise-based sauce is a true Alabama white barbeque sauce with a pinch of cayenne. Great for low keto enthusiasts, this amazing sauce has only 1 gram of carbs.
Buy Now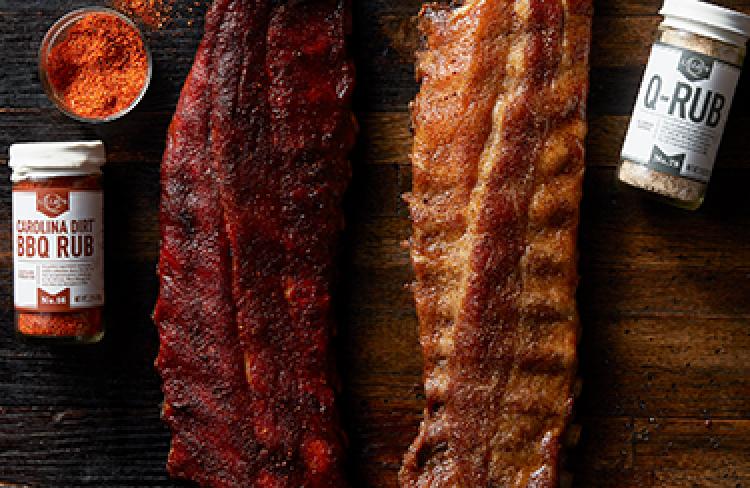 Rub
In Alabama they keep the rubs pretty simple using mostly salt and pepper. Stock up on our Q Rub and Brisket Rub and you'll have all you need.
Buy Now

Home of the original white sauce, this region grew my affinity for smoked chicken.